Let's ease in to male sexual exploration, shall we?
Male sexual exploration can be a solo, duet, trio or a whole group performance. Exploring is all about trying new things and discovering what feels good, great and ORGASMIC!! Through exploration you will learn a hell of a lot more about your sexuality. So where to start… if this is unchartered territory for you, I will give you some tips to get started. We'll start with just slightly stepping out of your comfort zone and build up to the more adventurous.
Let's start with masturbation (choking the chicken, burping the worm, giving yourself a hand - whatever you like to call it). To use an exploring analogy, this is like a walk in a new neighbourhood. You know the city, but you've just never walked these exact streets before. A lot of male's can get into a masturbation routine and to start exploring your sexuality you can start by mixing this up and getting out of your comfort zone. Let's start with your position. If you usually stand, try laying down or on your knees. The penis is a great place to hang out, but I recommend traveling south. First stop at the testis which have an incredible amount of nerve endings. Try pulling them down with one hand as you stroke your penis with the other. Keep traveling south and you'll reach your taint. With one of two fingers, massage or play with this area to create some intense sensations. You can keep heading south all the way to the prostate, also known as the male G spot. THIS is where the real magic happens, leading to full body, life altering orgasms. Start of with one finger or a toy, gently rubbing the outside and inside of your anal opening, eventually sliding inside to massage the prostate. Play with speed here. Do you like it slow or fast? Keep going until you hit the Big O. Enhance the experience with anal lube to provide a superior glide. You may need an extra hand, but pulling on your balls right before you are about to cum can make your orgasm feel much more intense.
Really into the self-exploration? Well dim the blinds and close the door because I have another technique for you… If you want to increase your endurance, then you need to try edging. Edging is all about controlling those orgasms and making sure you don't cum. Stroke your penis right to the brink of orgasm and then stop. Wait a moment. Stroke again, increasing speed and pressure until you are about to cum annnnd then stop. Repeat this again and again to have better control over your orgasms. When you increase your endurance, you will draw out the pleasure and end with a better O.
Now let's head to a whole new city and do some exploring with a partner and a tickle trunk of toys. Let's start with vibrators. You or a partner can run a vibrator along the shaft or head of the penis, around the base and down the balls and around the taint. These can be incredibly powerful sensations. Gently running the vibrator around the anal opening can be enough to explode! There is a lot to be said about dildos as well. If you haven't heard of pegging before – let me enlighten you. This is when a male is penetrated by a female with a dildo. It is a big misconception to say that a hetero male won't enjoy some prostate play because NEWS FLASH the goodies are the same. You can use a strap on dildo or the female partner can hold the dildo in her hands. With lots of anal lube and some good communication you are ready for some serious male sexual exploration. There are so many great dildo's available – you can choose the size, color, vibration and more. There are very realistic looking dildos that can look and feel like the real thing and there are unsuspecting printed ones with artistic designs that could pass as a piece of art (a perfect example for functional art!)
As we continue our exploration journey, we are now venturing into a new continent. The ultimate exploration, a sex party. Unless you roll with a more sexually liberal crew, you may not receive an invite to a sex party at someones home but these types of parties are on the rise. Alternatively, there are different sex clubs you could attend. Each party and club will have their own rules, ensuring everyone's safety and comfort, but ultimately its kinda like one big orgy. Singles and couples may attend to engage in sex acts with new people, have sex with each other in front of others, or watch others get it on. The sexual energy in the space is amazing!! You can engage in exhibitionism or voyeurism. There are lots of group sex games to enjoy; a circle jerk, gang bang, double penetration, orgies, or daisy chain. Everyone comes with their own sexual experiences and preferences that you too could experience for yourself. Sex clubs can have with a hefty cover charge, I'm assuming to cover the cleaning costs, so you want to pace yourself and make the most of your visit. To increase your endurance, maximize foreplay; why not fully embrace the moment and stroke yourself while you stand by and watch a group orgy? Stamina gels are also a great option to prolong the experience. These gels and similar lubes reduce sensitivity, prevent premature ejaculation and prolong pleasure.

Like I said earlier, if you are new to the idea of sexual exploration you may want to ease in (and I mean that both literally and metaphorically). Ordering sex toys online is a discreet way to purchase vibrators, dildos, mastabators, lubes and anal plugs and are an exciting way to explore new heights of pleasure during self-exploration. If you want to improve performance and your sex life, it's time to stick that finger where it's never been and give those balls a pull because it's time to explore!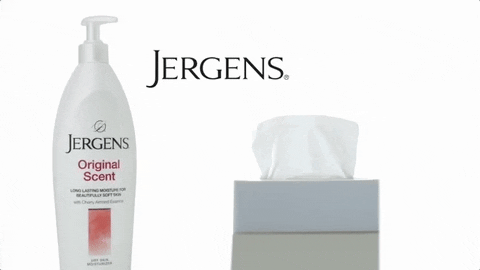 ---