Role Playing 101
We all have sex fantasies… a lil kink or scenario that drives us wild! Maybe you've fantasized about being spanked, having sex in the shower, or being bent over your kitchen table and entered from behind – the best thing about fantasies are there are no limitations.
One of the most common sexual fantasies, is role playing! This is when people take on different personas and turn them into erotic scenarios. Our minds play a major part in sexual satisfaction. Role playing satisfies both our minds and bodies, resulting in some mind-blowing experiences. Experiences that you'll think of for days, months, maybe even years later. They are entirely different and new experiences, that let you escape into a sex fantasyland. So, if you're flirting with the idea of role playing, I'm going to tell you exactly how you can make these fantasies a reality.
Talk it out with your partner first
The first thing you need to do is have a chat with your partner. I get it, the first time you bring up role playing can seem awkward. Timing is everything, when you are flirty and getting in the mood, ask your partner if they have ever thought of role playing. This will get the conversation going and you can then express your fantasy. The better your communication is with your partner, the better your sex will be. Explicitly lay out what you want them to do and what you want to do. Set the scene; where are you when this happens? And lastly, talk about boundaries and safe words – this is super important!
Agree on a safe word
A safe word is a word you will use to 'break the scenario'. You want to choose a word that is outside of the scenario. For example, if this is a burglar type scenario, yelling "No" or "Stop" could be interpreted as just part of the role playing. Alternatively, yelling "banana hammock" probably wouldn't come up in the scenario, making it a good safe word.
Pick a sexy scenario
You've talked with you partner and you find out you are both really into the idea. Now you need to consider what sexual role playing scenario you want to act out. There are so many hot and sexy scenarios begging to be played out. Still stuck? Let help you out!
Scenario #1: A little help around the house
You are a maid/butler dusting the house. The homeowner can't take their eyes off you as you dust the chandelier….
Scenario #2: Time for your physical
You are a patient visiting your doctor for your physical. Fully naked, legs spread, you get a thorough examination…
Scenario #3: It's your first time
You are nervous but excited, it's your first time and you are about to lose your virginity. You partner goes slow and ensures this first experience is a good one...
Scenario #4: Erotic masseuse
It's been a long week and you go in for a massage. Covered in oil, your masseuse fingers seem to slip to areas you've never had massaged before…
Scenario #5: A conjugal visit
You're a prisoner and it's been a long time since you have sex. An unnaturally long time and you've got a lot of pent up sexual energy. Now it's time for your conjugal visit…
Scenario #6: It's time for your performance review
You are a secretary and forgot to mail an important report. This is the third time you've made this mistake and your boss is at a loss – when will you learn? It's time to teach you a lesson, you need to be punished for your mistakes…
Are your creative and sexual juices flowing yet? I hope so! Change it up and pick new scenarios all the time to keep things exciting. If you are usually more submissive with your partner, try playing a dominant role and vice versa. The options are endless!

Add some props
To really level up the scenario, get dressed up and use some props. Changing up your clothes, hair, and look can help you get into character. Using props like whips, dildos, massage oils and vibrators can really elevate the experience. Are these required? No, but if you have a little bit in your sex budget, you'll get a BIG return on your investment!
Have fun
You've talked it through, you know your sexual role-playing scenario, you got the costume and oil, and now it's time for the fun. That's right, FUN! You aren't trying to win an Oscar based on your acting abilities, so don't stress about it. Don't overthink the acting because that can only make you feel silly and disconnect from the scenario. Allow yourself to be free and enjoy the experience.
Consider Aftercare
Aftercare is a popular term in the role playing and fantasy world. You've both had incredible orgasms acting as your new persona and afterwards it's time to care for each other. That may include cuddling or talking. This is a great opportunity to discuss what drove you wild and really turned you on during the scenario, even discuss those things that maybe didn't work as well.
Role playing is great for new couple as well as those who have been intimate for a long time. The more you communicate with your partner before, the more enjoyable your role-playing experience will be!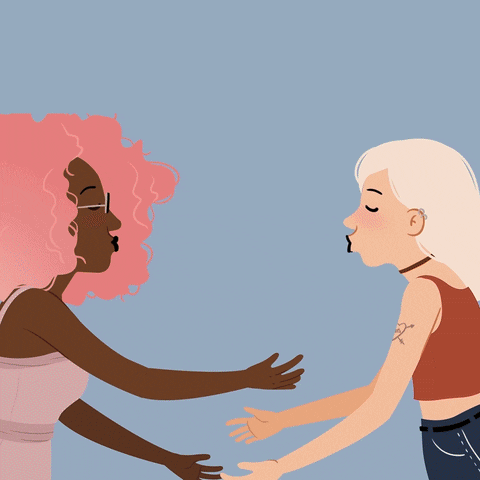 ---